Earth Galae (Small) ON SALE!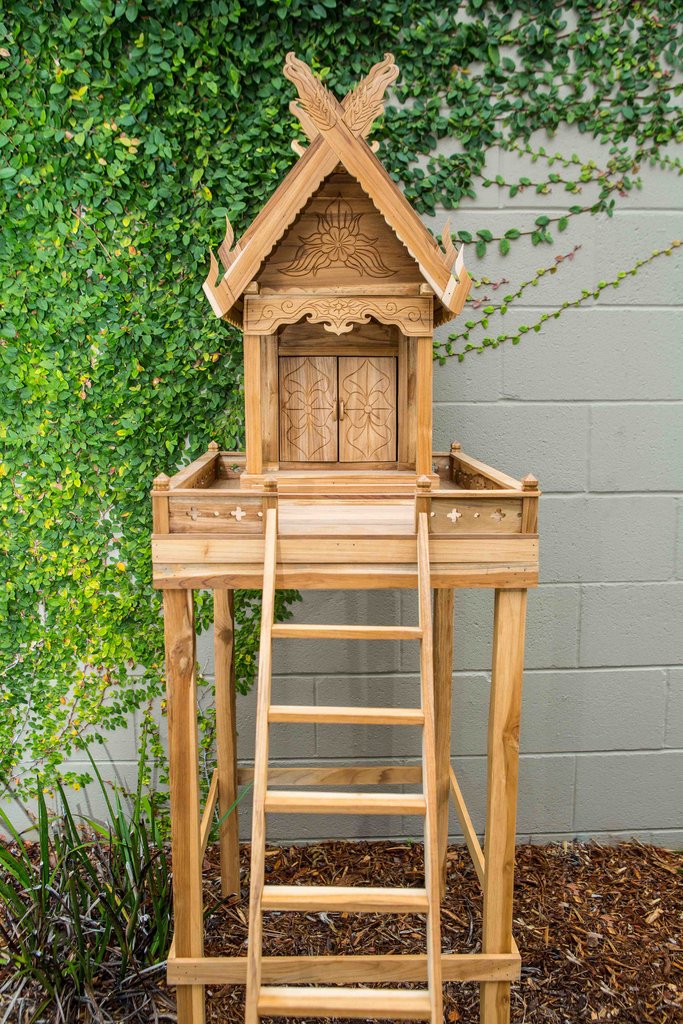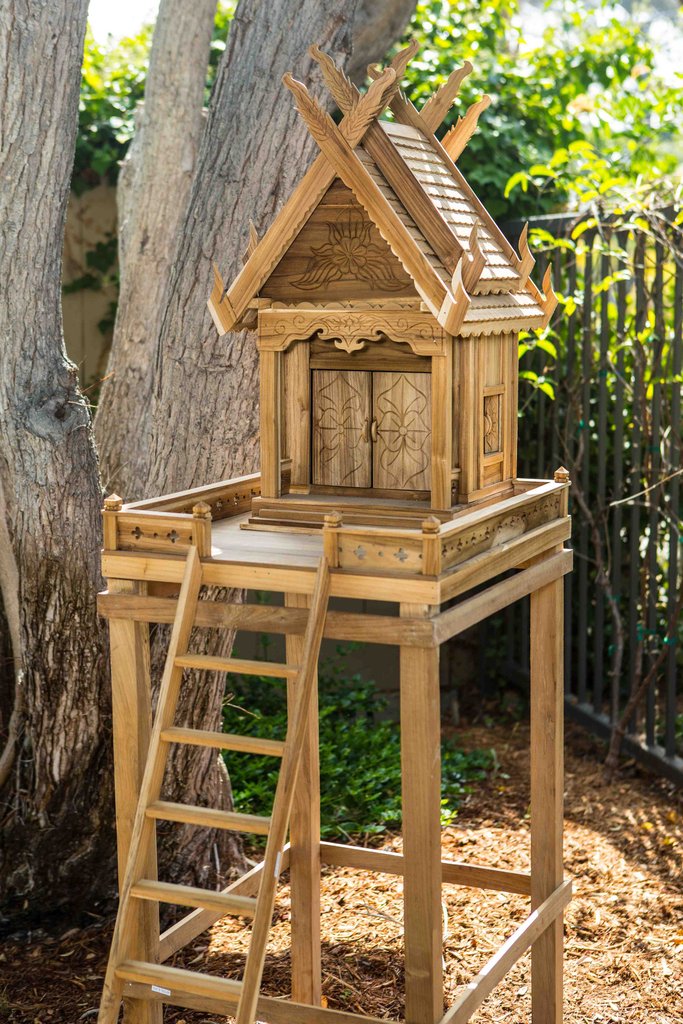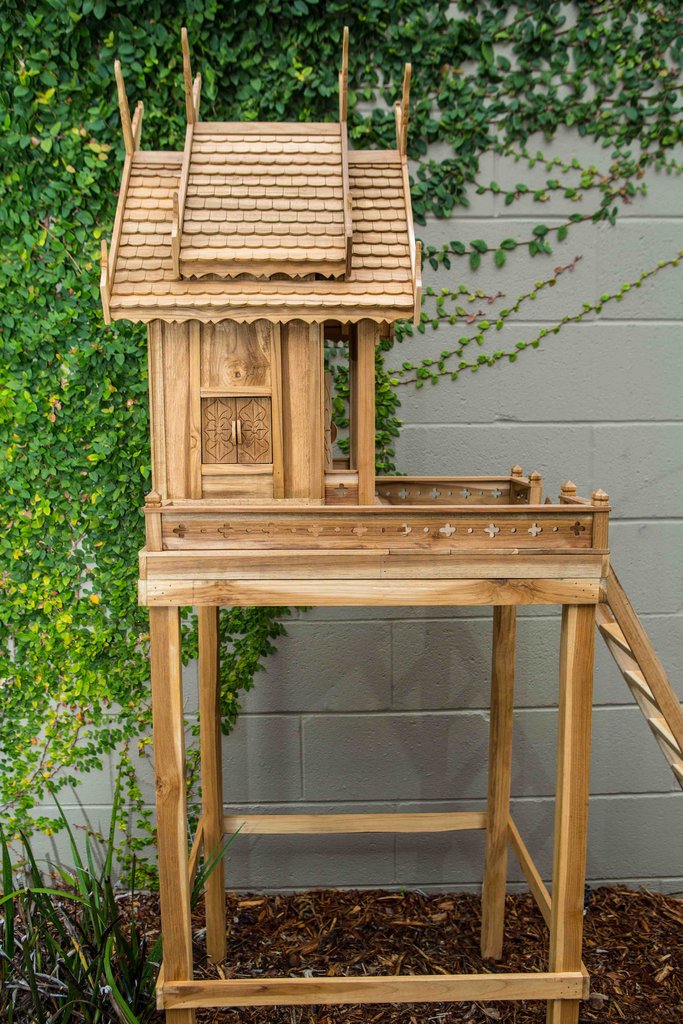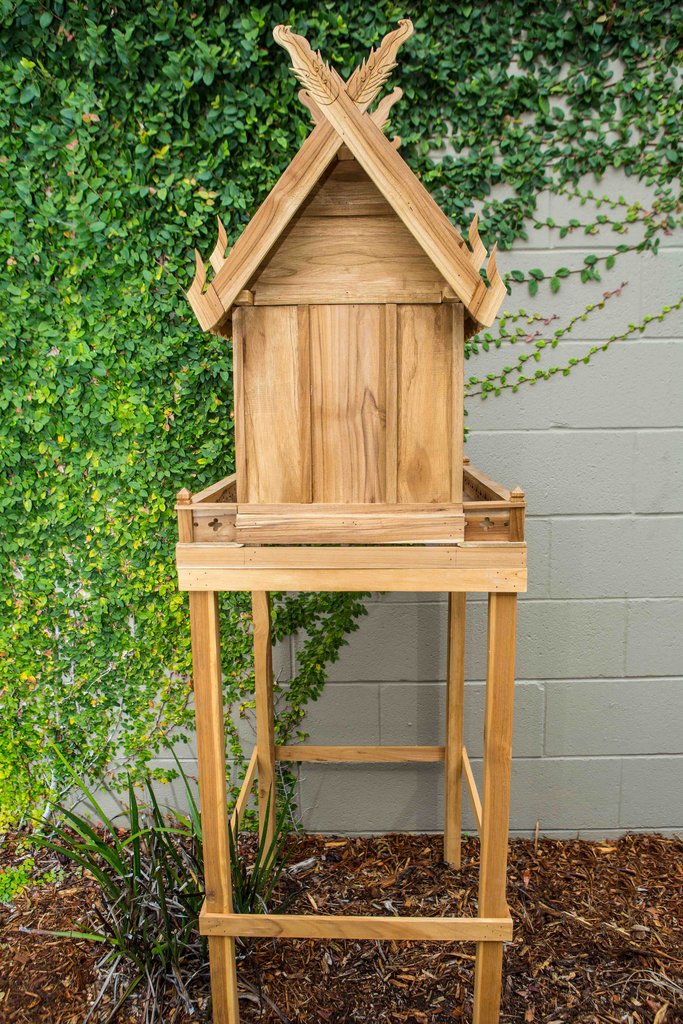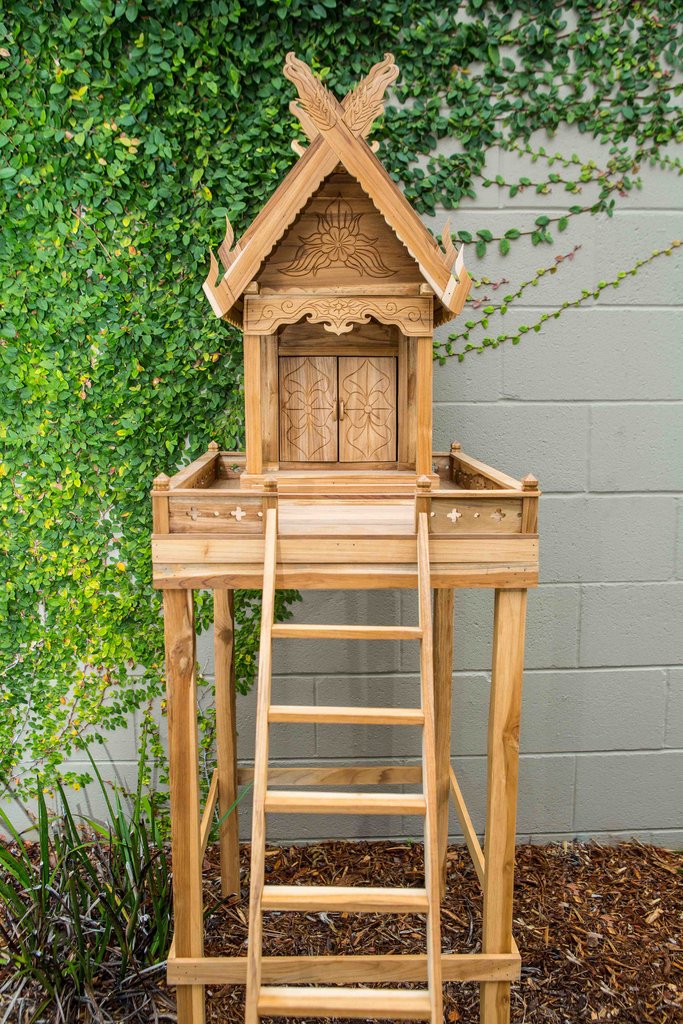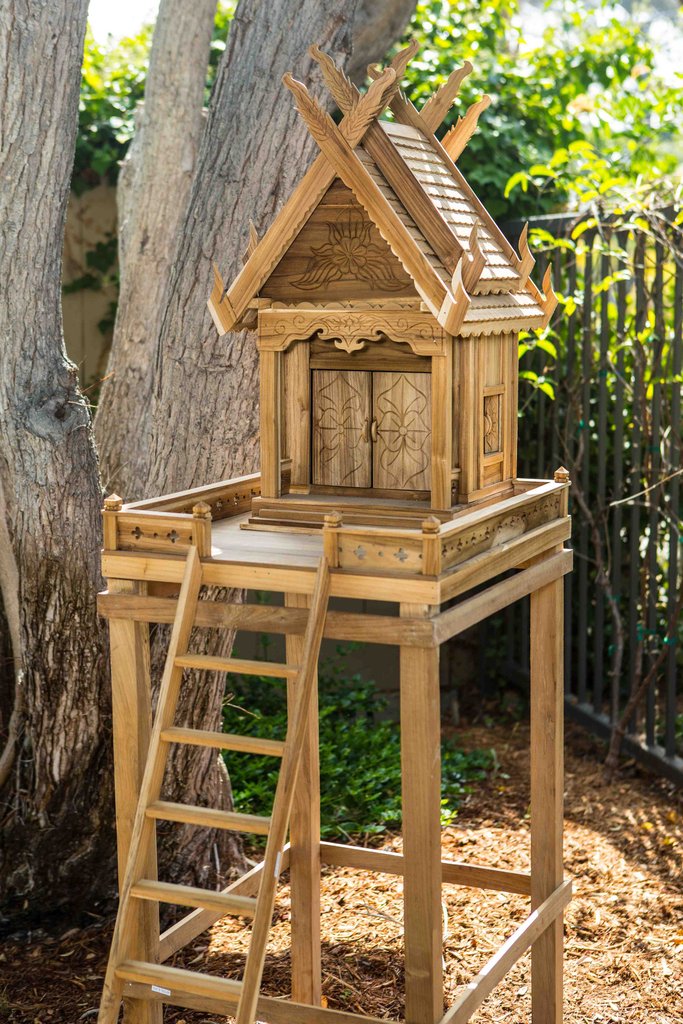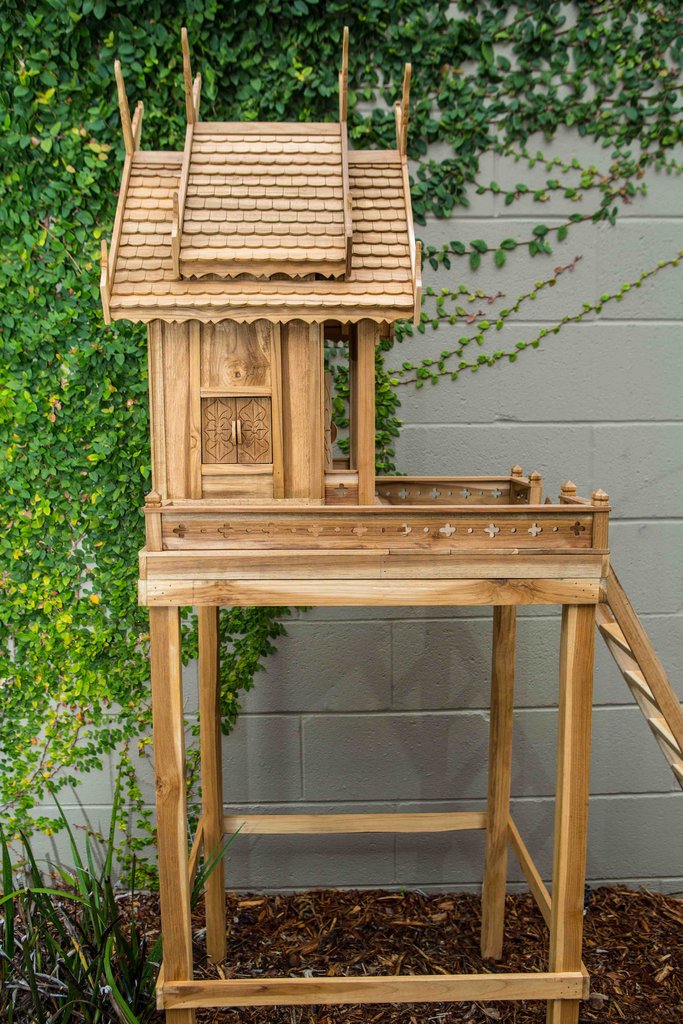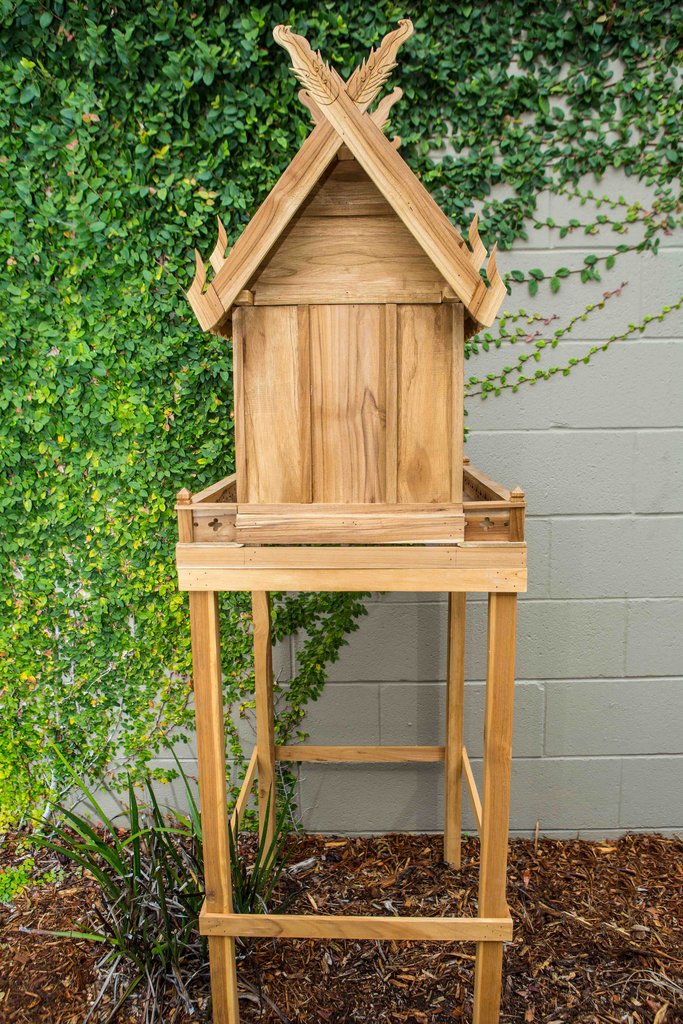 sold out
Earth Galae (Small) ON SALE!
The Earth Galae spirit house sits on top of 4 pillar legs, rooting it into the earth. Its architecture features the galae- two pieces of wood set in an 'x' shape at the peak of the gable. Galae are a typical decorative feature of the Lanna style spirit house in the north of Thailand. They are symbols of buffalo or bull horns, a prized agricultural animal and symbol of wealth. This spirit house for the land guardians comes with a matching ladder that symbolically allows the land guardians to come in and out of their home with ease.
Thai name: Saan Jaothi
DETAILS
Lanna Collection
100% sustainable teak wood
Natural unstained color
Color options available upon request
Height 60cm
Total height 96cm
Full length 53cm
Platform 47cm X 42cm
Post width 8cm X 8cm
Base 43cm X 43cm
Post height: 36cm
In stock